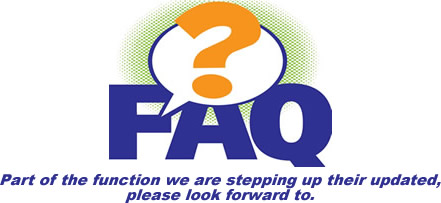 Q1:Why the speed is so slow when I upload the PCB file?
Reply:We are sorry for this!, you can send your PCB gerber file to our mailbox sales@pcbonline.co, we also can solve this problem to you as soon as possible.
Q2:We want to do monthly settlement?What shall we do?
Reply:1.Apply for becoming our business users
2. Upload or fax copies of related certificates
3. Fill in the customer file information
4. Pass our checking (within 5-10 working days)
5. Become our customers of monthly statements, enjoy monthly discount and treatment.

You can send your attention to our mailbox sales@pcbonline.co, our customer service people will contact with you!
Q3: charge the test cost?chargetheMouldcost?
Reply:Free Mould/Free testing/No Hidden Fees
Q4:Can you keep the secret for my personal information and my PCB gerber file?
Reply:We had guaranteed to you when you registered in our website, and of course we will look your registration information as our top secret, you can refer to our registration terms .
Q5:How can I get the help if I meet some problem when I use your pcbonline?
Reply:You can get in touch with our online customer service people directly; they will help you on time. Or send your problem to our mailbox sales@pcbonline.co , we will reply you by email as soon as possible.